Main content starts here, tab to start navigating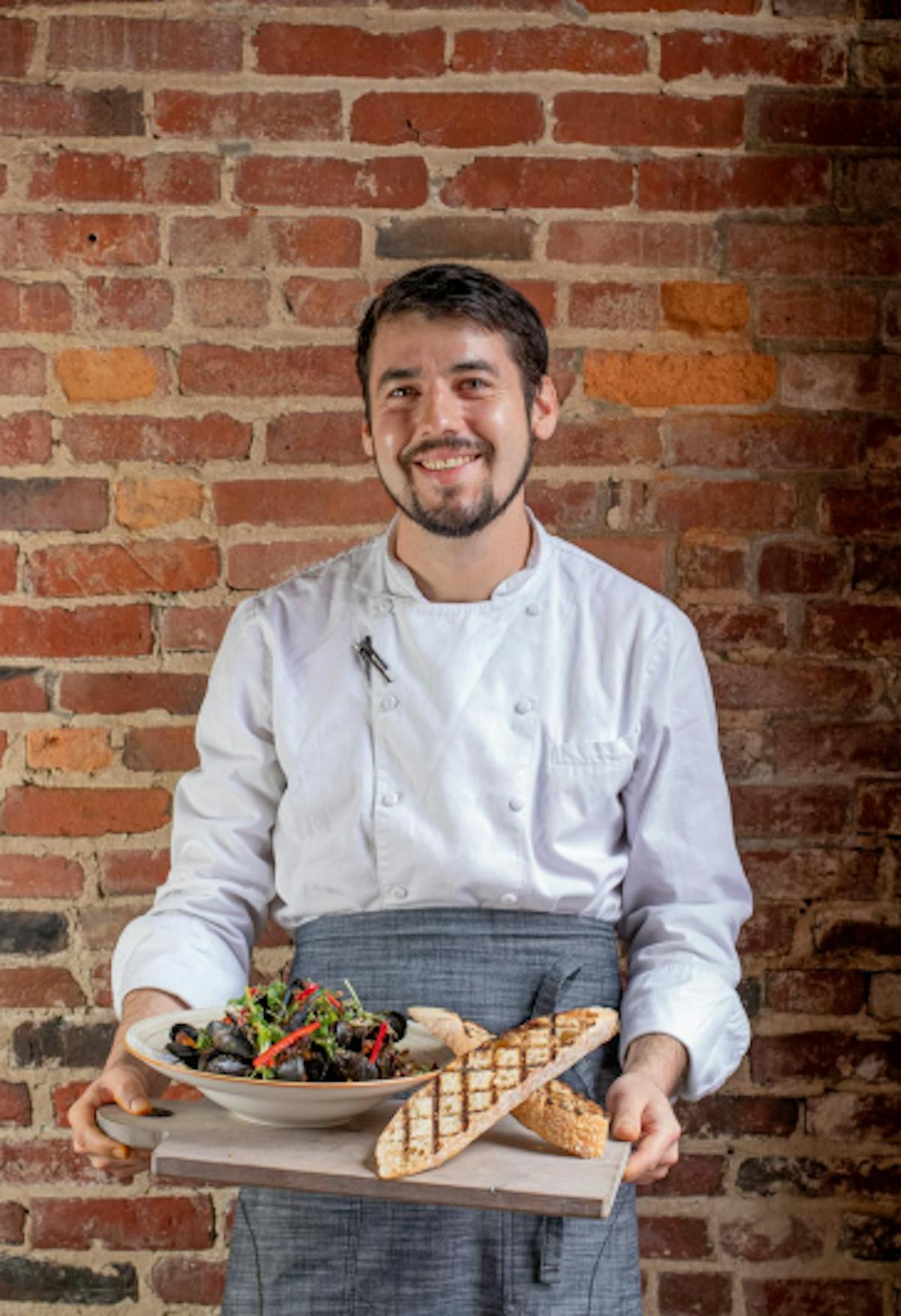 David McGuire
Executive Chef
Chef David McGuire grew up in the kitchen alongside his father who was also a Chef at Saddlebrooke Country Club in Tucson, Arizona. After taking direction from his father for 5 years, he decided to move to Chicago, Illinois to hone his culinary craft. There he worked for Michelin Star Chefs: Chef Charlie Trotter, Chef Grant Achatz and James Beard award winners, Chef Bruce Sherman and Chef Rolan Liccioni.
David grew up in a Peuruvian household and has early memories of cooking Peruvian cuisine with his grandmother. He enjoys working with bright, fresh, ethnic ingredients and will often fuse his culture into his food in dynamic ways.
Chef is excited to bring his vast culinary knowledge to Lemon Press and incorporate Persian ingredients and culture to his culinary foundation. David looks forward to bringing his uncompromising standards to the already pronounced team at Lemon Press. When Chef isn't in the kitchen, he loves yoga, reading on the beach, hiking / foraging.